Roche joins hands with Atea to develop potential COVID-19 drug AT-527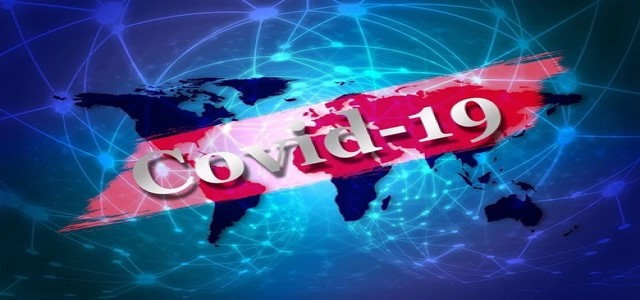 Roche has reportedly joined forces with Atea Pharmaceuticals for the development, manufacturing, and distribution of a potential COVID-19 drug candidate, AT-527, at the global level. This investigational direct-acting antiviral functions by blocking the viral RNA polymerase enzyme that is essential for viral replication.
The candidate is presently being studied in the second phase of clinical trials for hospitalized patients having moderate infection of SARS-Cov-2. The third phase of clinical trials for AT-527 is likely to begin in the first quarter of 2021 and will explore potential deployment in non-hospitalized patients.
According to Bill Anderson, the Chief Executive Officer of Roche Pharmaceuticals, the current complexities of COVID-19 need numerous lines of defense. He has further stated that by collaborating with Atea, the company hopes to provide an additional treatment alternative for both, hospitalized and non-hospitalized COVID-19 patients. Both companies intend to make this treatment option available to the highest number of people possible through joint efforts towards the development and manufacturing of AT-527 at scale, added Anderson.
As per sources, AT-527 is a possible oral treatment alternative for hospitalized COVID-19 patients and also depicts the potentiality of being the first oral treatment option for non-hospitalized patients. The manufacturing process of small-molecule DAAs allows the capacity for producing large quantities of a much required treatment, state reports. If successful, AT-527 could contribute towards the reduction of the overall burden on healthcare systems by enabling the early treatment of patients and decreasing the progression of the infection.
Jean-Pierre Sommadossi, the Chief Executive Officer and Founder of Atea Pharmaceuticals, has stated that Roche aligns with the company's passion for providing innovative and new medicines for addressing great unmet medical requirements. He has further expressed that the pandemic has underscored the urgent requirement for an all-new, oral antiviral for the treatment of this highly infectious and often deadly coronavirus. AT-527 is likely to be ideally suitable for combating the outbreak given its capability to inhibit viral replication by impeding with viral RNA polymerase, added Sommadossi.
Source Credits:
https://www.roche.com/investors/updates/inv-update-2020-10-22.htm